Snowdonia in February! Probably one of the most reckless ventures to make, we chose to climb Snowden during the week of Storm Imogen… yeah we did! We climbed through two ft deep of snow, ice, intense winds and a lot of low cloud whilst it was either snowing, hailing or raining continuously. So, a challenge! But none the less a fun adventure as always, helped a lot by Rohan thermals! My favourite moment had to be when we possibly went the wrong way due to thick low cloud impairing our view and we found ourselves on a tricky path…
Snowdonia from Lydia Orange on Vimeo.
The colours of Wales are so great to paint and photograph. February brings a lot of of water to a place that already has it in abundance, making the green and purple shades of the land rich and lush. I used wet on wet and salt in watercolour's to try and create the rugged textures.
Snowdon, Watercolour
Working alongside a photographer, I'v learnt to appreciate waiting for the sun and grabbing that all important and sometimes fleeting moment when the clouds part and transform the landscape. The Valley in Nant Gwyant was beautiful in the sun. I used three different mediums to explore the different tones and lines of the landscape in Nant Gwyant.
Nant Gwyant Valley, Watercolour
Nant Gwyant Valley, India Ink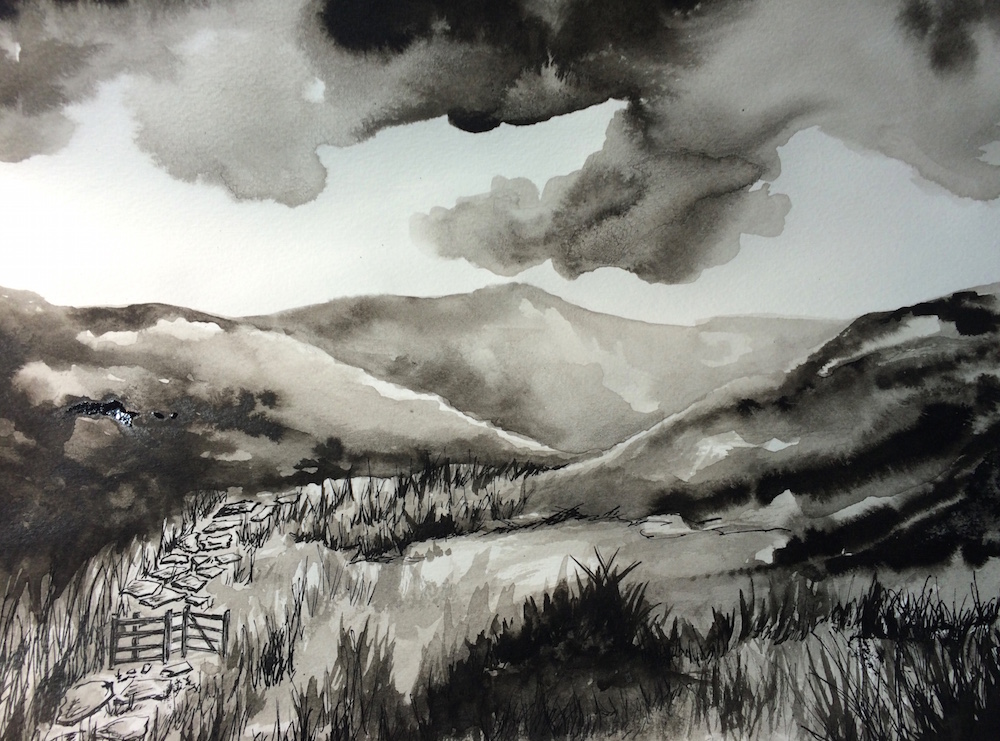 Nant Gwyant Valley, Oil On Canvas
And a Timelapse to finish!

Timelapse in Snowdon from Lydia Orange on Vimeo.